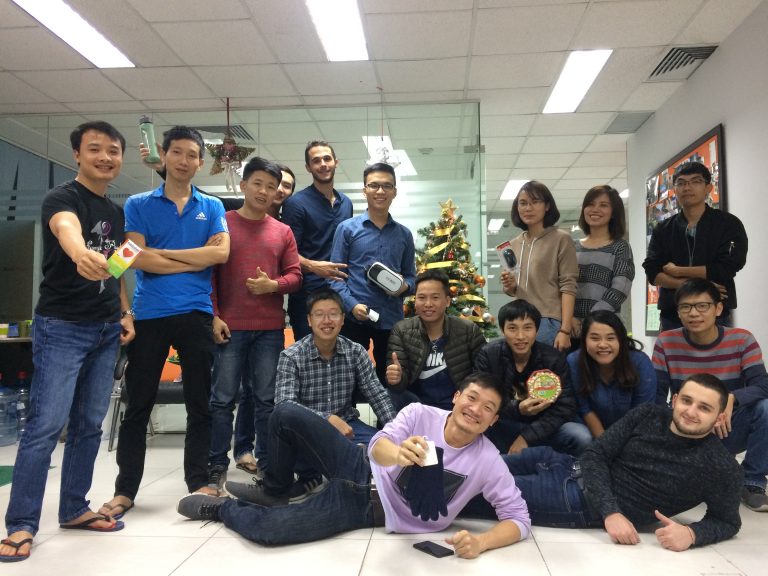 Christmas is passing with the year end, to give its way to a new year coming very soon.
Although this is not a public holiday in Vietnam, it's a cultural activity for an European company like Sutunam to celebrate Christmas as a company event!
With the purpose to make it one of the memorable events in 2017 for all SutuGuys, a small party was held in Hanoi office on 25th of December.
An important task was assigned to all collaborators before the party, that requests each of them to be creative in finding an unique Christmas gift for an unknown recipient.
It has been such a good way to bring surprises to both gift-givers and gift-takers when they randomly picked up the number to get the gift. And in the end, many 'special' gifts with accompanying 'challenging' requests have brought a lot of fun and laughter to the office.
It was not just a Christmas party but also a great occasion for all Hanoi SutuGuys to relax and enjoy the joyful moment together. All of these moments would be recorded in our 2017 album, and we are longing to a new year of 2018 with more fun, happiness and laughter.
Goodbye 2017!
Let's move forward to 2018 with more challenges and more achievements!
Best wishes for a Prosperous New Year to everyone!