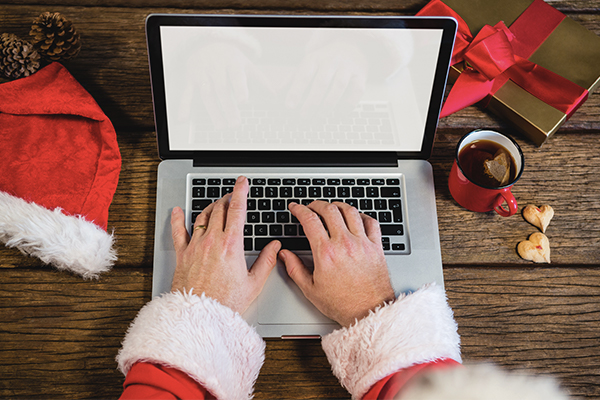 The holiday season is here! With a traffic usually on the rise during this period, eCommerce will be boosted this year by the pandemic. It is therefore necessary to ensure that your Magento site will satisfy the demand.
With a confined population, the proportion of online purchases is rising. Black Friday, Cyber Monday, Christmas, New Year and January sales, 2020 should still be another record year! We need to buy, that's why eCommerce will be more favoured. But it is also the right time to capture new buyers and increase sales!
Is your Magento equipped to surf the wave?
We review 5 key points to make sure you have a great party:
Safety and security! 🛡️
With the end of life (EOL End Of Life) of Magento 1 in June 2020, it is recommended to migrate from Magento1 to Magento2 as soon as possible.
If you are already running on Magento2, remember to apply the security updates: + 15 critical security updates (and bugs) fixed with the APSB20-59 patch for Magento 2.3.6, 2.4.1.
Our advice: favor the latest version of the Adobe Magento Commerce solution, while applying the official patches. Carry out a performance and security audit on a regular basis to identify the various bugs.
Loading time ⏱️
2020 and still no secrets: the loading time remains an ultra important vector for the results of your site. An user who arrives on your store and struggles to load will tend to leave the page quickly (this is the famous bounce rate). And this is not limited to the user experience, the loading speed is an important parameter for your positioning in search results.
A slow loading page means less traffic and the risk of seeing your traffic leave before you even make a purchase. Find out how to improve your eCommerce on GTMetrix, Google PageSpeed or https://www.experte.com/pagespeed (allows you to run bulk page speed test with a list of URLS)
Our advice: an optimized and light store: disable unnecessary extensions, favor simple and efficient modules over gasworks. You can contact us for an audit of your site, its plugins and the optimization of its performances.
Holidays, Click & Collect 🎁
Prepare the little extras for the holidays: a note in the package for your partner, gift wrapping, delayed delivery that arrives on Christmas Day, etc… There is no lack of ideas to set you apart from the competition and the big marketplaces 😉
For example, make your selections, your list and share your basket quickly like a Christmas list 🎅.
Ensure your deliveries on time, and if this is (not) possible, offer the famous Click&Collect to pick up the package directly in the store (or drive).
Our advice: no mistake allowed on deliveries, make sure you have the available delivery methods. Offer special rules and little extras for the holidays. We accompany many e-merchants and can advise you on how to improve the user experience with an adapted digital strategy.
Mobile First 📲
Even if 2020 is synonymous with containment, a computer within reach, the mobile never stays far away. Navigation methods are changing leading to an increase in mobile traffic.
We have to rethink UX/UI and design to have a mobile navigation first even if payment is still mostly done on a classic web browser.
Our advice: a responsive site at the very least. Optimized media content and reduced loading to the max.
Payment gateway ready 💳
Today there are a multitude of companies offering online payment processing to e-commerce retailers (Stripe, Monetico, Paypal, etc.). They offer new payment possibilities (bank transfer, SEPA, recurring payments, etc.). With the Christmas holidays approaching, making instalment or deferred payments may be a real advantage for the customer.
These tools are also a guarantee of additional security because they allow the payment information to be encrypted. When you know that cyber-crime has exploded during the epidemic… it is better to protect yourself and your customers.
Our advice: Payment gateways are very useful, configurable for any type of store, and secure. Whether you already have your Magento site (or any other besides) or not, don't neglect this point. Don't forget that a customer can very quickly abandon his cart if the right payment method is not there and/or if he doesn't feel safe!
Conclusion
These 5 recommendations are in reality recommendations that we would make all year long ;). But as our consumption patterns are changing, especially given the current economic situation, applying them now will help you secure your turnover and increase your sales.
Another solution to explore to adapt to these new consumption patterns is Progressive Web Apps (PWAs). A web page halfway with a native application, but without the drawbacks of the latter. This front-end headless solution, connected to your Magento system, allows you to meet many of the points listed above (security, performance, mobile-first) while offering wide possibilities of evolution with customized features. For more information, please have a look at our article on the subject.
A project, a request? Contact our specialized Progressive Web App team or our Magento certified developers.