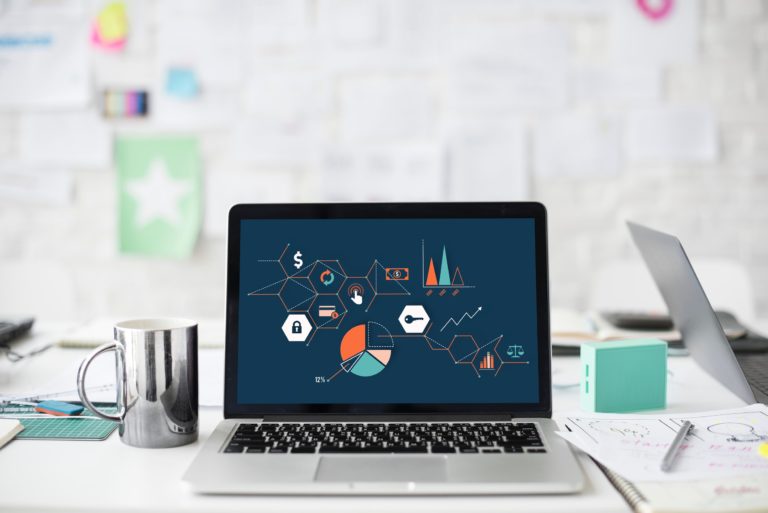 As a founder of the multi-winning award digital Agency, Sutunam, I spent more than 15 years following the trends of the Web.
It all started with some static web page in HTML. Then we put our hands on dynamic content. Later with the increase of online pages volume, your website had to be unique, different, and we entered in a fancy competition with Flash. We implemented animations, transitions and effects.
Then comes Search Engine, and especially Google. Your website had to be visible and not only good looking. Unfortunately, Google was not indexing your website if it was full-flash (not mentioning security). The trend moved from motion design to efficient website, focusing on performance (page speed up) and SE Optimization.
We couldn't see any changes coming and then appeared the mobile (iPhone and smartphones). Users experienced a new way to browse pages and views with smooth transitions even with small effects when they click on buttons. It was clear the web would get inspiration from the mobile. Transitions, animations, effects bring life to the web but also improve its look and the UX. Nice transition helps the user to understand the flow, what is going on and what will happen.
The leaders make the trend, Google offered its material design guidelines.
Website are back to be fantastic again!
What is a Creative Front-End Developer?
A Creative Front-End developer is the guys able to give life to website.
Find more nice Creative front-end project on www.CreativeFrontEnd.io
What does it take to be a great Creative Front-End Developer?
Firstly: you have to be a good Front-end Developer
a well-structured SEO-friendly code
high quality standard and performance code
the ability to "slice" pixel-perfect.
Slicing isn't rocket science: open your PSD, play with Zeplin and make sure to do cross-browser testing: Easy isn't it?
Beautiful design, great UX, nice transitions, pretty illustration become all useless if the page is all broken, too slow, only display on few browsers.
Secondly, become CREATIVE
Sounds like asking for the moon here. You have to feel like an UX/UI designer with a strong coding skills background.
We could argue with the position and the jobs when it comes to share the responsibility. A developer should stick to code and the designer to design? But with time and experience, we figured out that we value more and more our Front-end developers who are also awesome when it comes to UX and UI interactions.
What does it take to be CREATIVE?
Understanding motion: Motion helps make a UI expressive and easy to use. A good start is to understand Google motion design guidelines
Having good taste and high expectation: the quality, you know small details make a difference
Keep updating yourself about the trends about motion and interaction design. Look for inspiration all the time, every day, every where
Start playing around: never stop trying, learning, discovering.
Why Creative Front-End Development is important?
Of course heavy interaction design and UX are not for every projects. Do you really mind all the animation you could get on your thousands to millions of rows of your backoffice catalog? Not much right?
But when it comes to create an unique and immersive User eXperience, the use of motion, interaction and animation give personality to your website, create a positive feeling and an unforgettable experience.
That's why we are always looking for talented Creative Front-end developer to bring the best to our Client and aim for some digital awards!
Developers, looking for a Creative FrontEnd Job opportunity?
If you are looking to hire our Creative FrontEnd Developers.