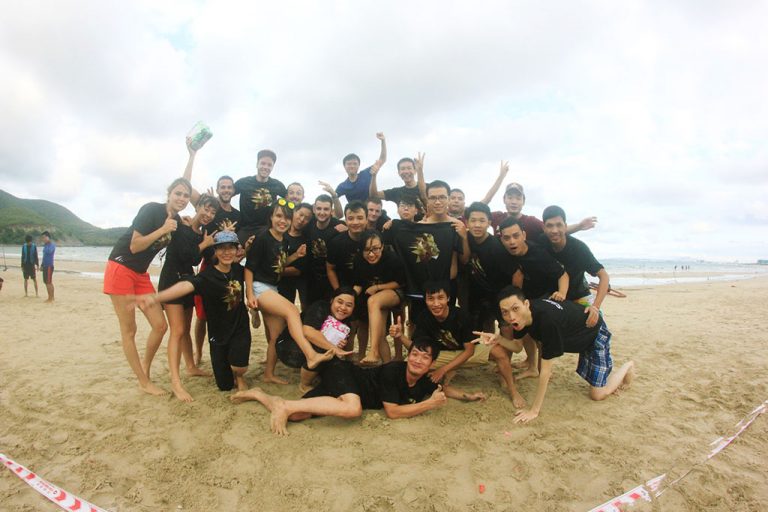 Going to the beach is the best option to escape from Hanoi's hot weather of summer end, and Nha Trang has become the wonderful choice for SutuTrip 2017.
Considered to be one of the 29 most beautiful bays in the world, Nha Trang has welcomed SutuFamily members with the blue sea, white sand and yellow sunshine.
We have spent whole afternoon of the first day on Dai Beach for team building activities and it could not be funnier. We all could not stop laughing after the game "finding the pearl", because our faces reminded everyone about the Halloween festival, with white wheat powder everywhere.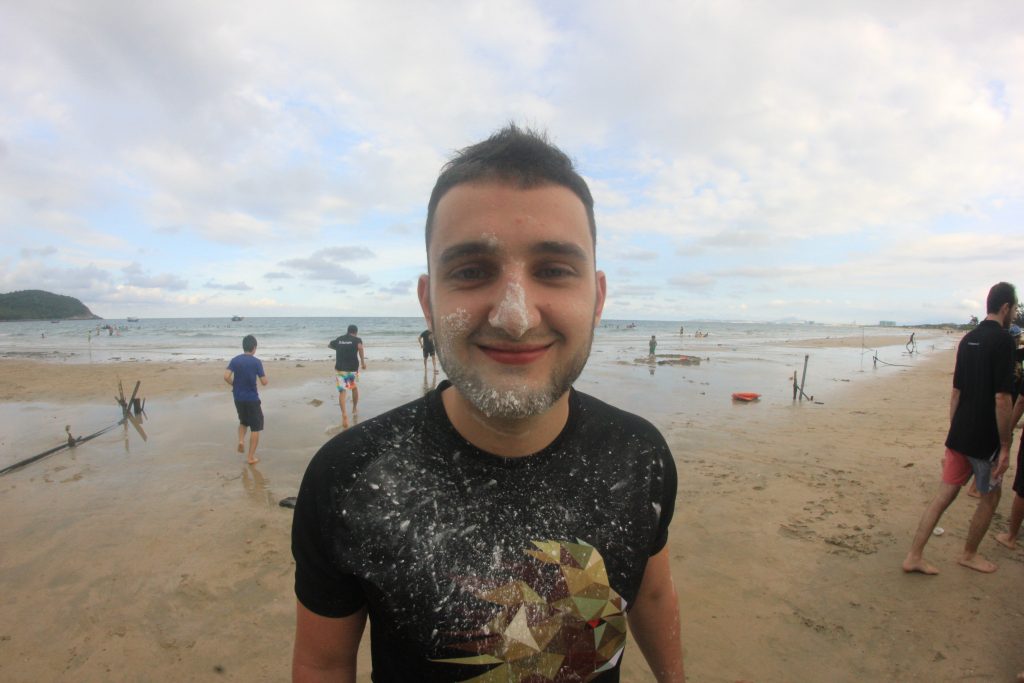 The team building games have given SutuMembers a great chance to improve teamwork skills and develop a team's efficiency and effectiveness, as well as encouraging the creativity in order to achieve the common goal. All SutuMembers have devoted their best to these "outdoor projects" and we believe they would even do better with in-house projects for our beloved customers.
The second day was the day for exploring beautiful islands around Nha Trang. We went to Mun Island when the sun was up. The boat slowly moved to the island, allowed us to have more time to enjoy the poetic view of blue sea water and the green of the surrounding mountains. Mun island has appeared in front of us with the clear water enabling us to see the pebbles and colorful fishes swimming near the sea bottom. It has attracted not only Sutunam's good swimmers but also those who do not know swimming. In the end, most of us has got a new tanned or sunburned complexion thanks to the combination of Nha Trang blue seawater and beautiful sunlight.
Despite the fact that those outing activities were so attracting, the Gala-dinner was still the highlight of SutuTrip 2017. More than 30 members of SutuFamily have gathered in a private room of a nice restaurant in Nha Trang City center, enjoyed the dinner and thrown ourselves toward the mini games organized by the MC, dancing and even the self-organized games. Tons of noises, laughters and craziest moments have been created during the party and we have had a super memorable Gala-dinner ever. 😍😚

SutuTrip 2017 has blown our minds and got all SutuFamily's members really closer to each others. The team's morale has been refreshed and we all have been full of energy to resume to work and ready to deliver more stunning and outstanding projects.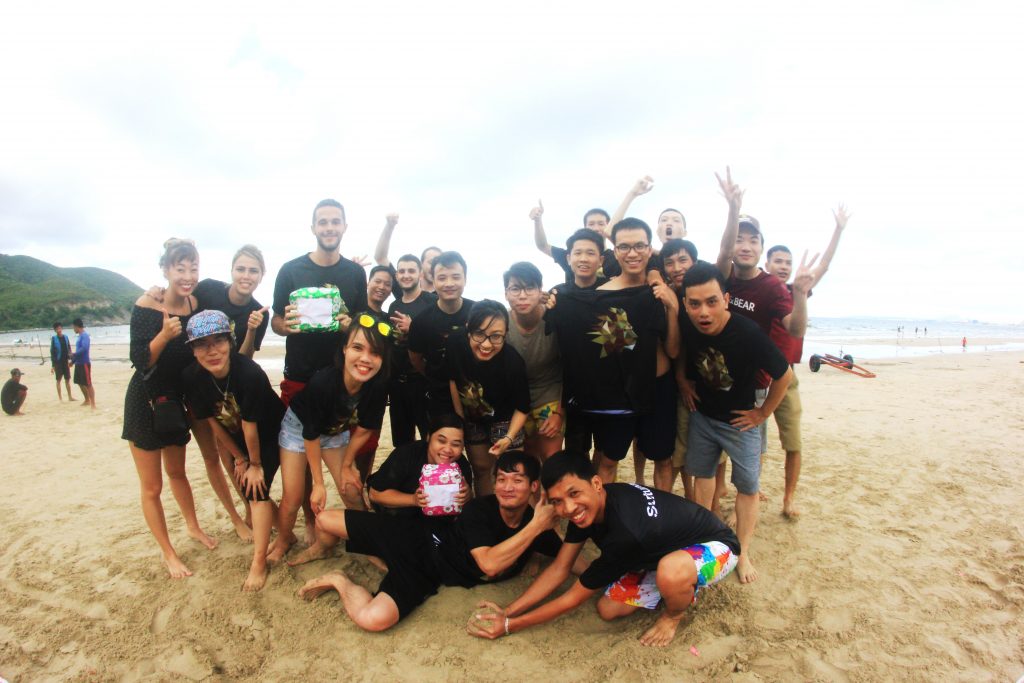 We would like to take this chance to send the deeply heartfelt thanks to Sutunam's Management Board for providing us such a wonderful trip and Sea Dragon Tour for supporting us to enjoy our trip to the fullest.
KEEP IN TOUCH!