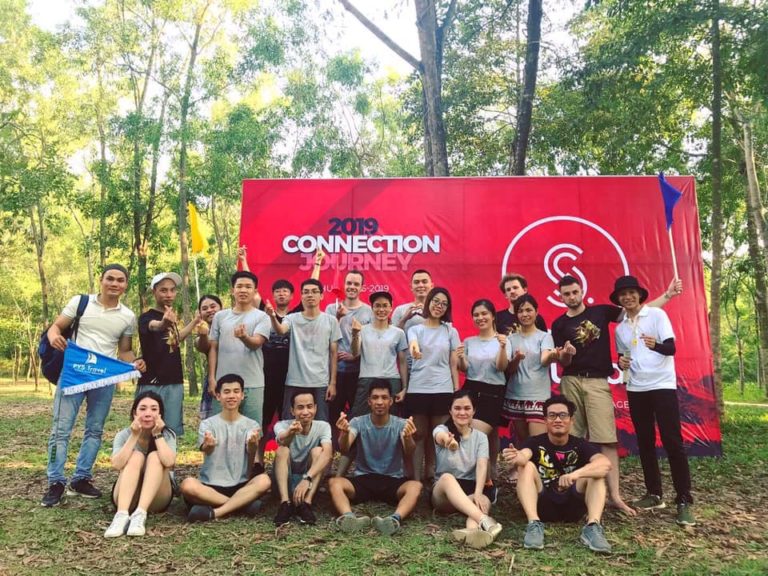 Once again, Sutunam collaborators were able to spend time together to recharge, enjoy good food and strengthen team spirit. And as ever, we have proven that Sutunam can not only work hard but also play hard. 😉
This year, Sutu-ers got together in Hue on our ninth summer trip. With the slogan "CONNECTION", we chose the former royal capital as the destination for discovery and team-building activities. We had the chance to explore Hue's neighborhoods, attractions, and markets while sharing massive team meals, bus rides, and drinks together, from early morning until night.
Here is our awesome SutuTrip 2019 of 3 days and 2 nights in Hue in a nutshell:
DAY 1: Flight from Hanoi to Hue and Tam Giang Lagoon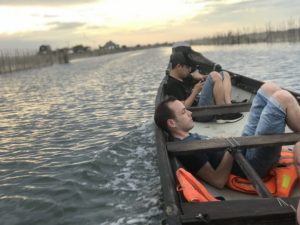 The first half of the day consisted of traveling from Hanoi to Hue, where upon arrival the hot, bright sun already greeted us. After a short break at the hotel, the exploration of the city begins immediately and without delay on the Tam Giang Lagoon, where on fishing boats we were able to experience the local environment and observed the sunset turn purple, which brought the first day to a close.
DAY 2: Adrenalin kick and team building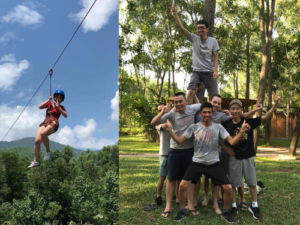 The second day was when our collaborators were really able to get closer together while challenging themselves to zip lining and rope courses. As part of company's culture, Sutu-ers are aware of the importance of keeping the team engaged and highly motivated. We were so proud of our SutuGirls when they took zip-line challenges without fear. Moreover, in the afternoon, all of us participated in team building activities, during which we played, laughed, and grew as a dream team.
DAY 3: Tomb of Tu Duc and end of SutuTrip 2019
On the final day, we were able to learn a little bit more about the history of Hue while visiting the Imperial city and Tomb of Tu Duc. These places blend harmoniously with nature. It was great for us to enjoy the freshness of Hue before back into everyday life.
Later on, the whole team returned home safely, and ready for new working week. 
We would like to take this opportunity to thank everyone who made this trip possible, lots of fun and unforgettable, especially the administration girls and PYS Travel. Please look forward to our next retreat and thus the tenth anniversary of Sutunam! This will be awaited. 😉