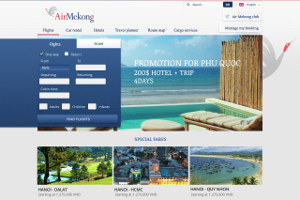 We are glad to be, for a second time, contacted as consultant for the ecommerce website of one airlines company.
We made two drafts from mockups for the Air Mekong website homepage. Air Mekong provides domestic airlines inside Vietnam.
In these drafts we feature all contact information to ensure a good feeling about quality services of the company. We also push up last news and partnerships to feature partners as well.