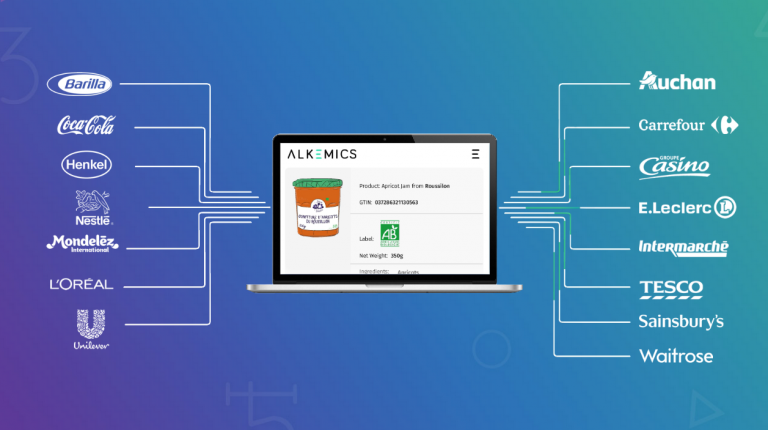 We have developed a connector / ETL that allows you to link your Magento 2 Ecommerce store (or other CMS) with the Alkemics Salsify platform. Thanks to it you can easily import your products data with the latest information. A fantastic way to quickly create product sheets that are ready for online and in-store sales!
What is Alkemics / Salsify for?
Alkemics is a platform that helps resellers manage their product data with the latest information provided directly by manufacturers. The tool collects the data, normalizes it and enriches it with elements from different sources. All available for users to use in various media such as ecommerce, marketplaces or PIM systems.
Why using Alkemics with Sutunam Magento Connector?
Time to Market
In short, if you are selling or distributing the products of X manufacturers then we got your back! Indeed, connected to the Alkemics / Salsify platform you will be able to directly import the complete product sheets (pack-shot photo, description, allergen, composition, …) into your CMS  or PIM. Including Magento, Prestashop, Shopify, Woocommerce, …
The Alkemics x Magento connection allows you to keep your products catalog up-to-date and also reduces the time needed to launch a new project / Ecommerce site.
Reliability
As the data is provided directly by the manufacturers, it has a very high level of reliability. This can be crucial for information such as allergens, composition, … in domains like food or care/beauty.
It is also an asset for the collection of complex technical data (dimensions, weights, power, number of revolutions/minutes, …). Some products require a significant knowledge of the business. We might as well rely on the information provided by the manufacturer's teams.
Automation to save human time
The initialization of a catalog of several dozen/hundred suppliers and associated products can be done quickly and automatically. This represents a significant time saving. We can use this time elsewhere.
Not to mention the morale of the troops, who will not need to copy and paste or request information from suppliers by e-mail/phone.
Update through time
Once the catalog is set up, product information can be updated automatically and in real time. No need to ask your suppliers to send you an email each time they modify a product sheet.
This is a new and considerable time saver!
About Sutunam
The use of the Alkemics / Salsify platform in combination with the Sutunam Magento connector can be a real asset for any company wishing to create or improve its product catalog. Quickly and with reliable data!
Sutunam has been developing connectors for different software for more than 10 years. Our team is composed of experts in data integration, we can help you set up your project quickly and efficiently.
If you have a project, please feel free to contact us!