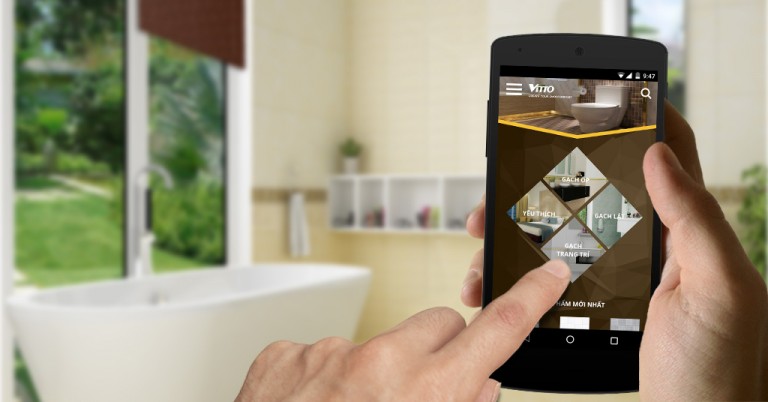 Vitto is one of the leading company in tiles industry of Vietnam. In order to stand out and move ahead in its field, Vitto's management has ordered a custom design Application from Sutunam. The app aims to make Vitto's products accessible for anyone, from home owners to distribution partners.
The UI is strongly based on their corporate website design with highlights of tiles collection. All products details are adapted to the app through a tailor-made API. Review and favorite buttons in each product screen make the app more personal for users. All latest products are constantly updated as soon as they appear on website, which is controlled by a customized WordPress CMS, one of the most flexible system yet.
With a strong growing project management and development team, Sutunam is able to support our clients in all digital forms. Learn more about this Application and maybe, you would want one for your own business too.