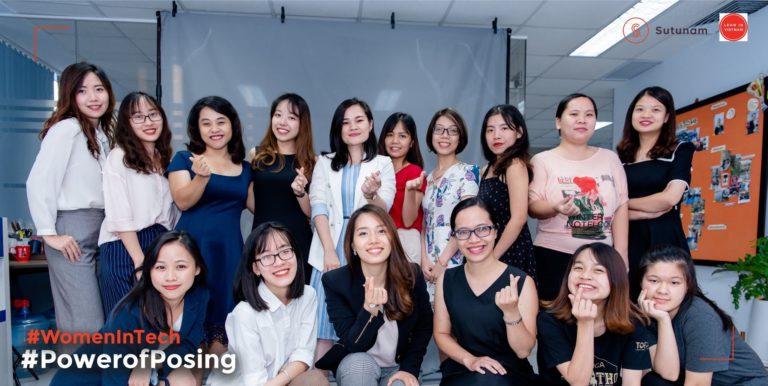 Nowadays, in line with the increasing IT recruitment demand, the proportion of female programmers currently accounts for about 6.5% of resources and has increased significantly compared to many years ago, especially the group from 2 years of experience (according to Vietnam Developer Report 2019 – TopDev). This is a praiseworthy sign of the success of the gender equality movement in recent years when women in the information technology industry are no longer a strange topic to Vietnamese society.
In order to encourage women to pursue technology and to support the development of the #WomenInTech community, Sutunam has spent time meeting and sharing wishes with several organizations which have the same vision such as Shecodes Vietnam, AngelHack, Lean In Vietnam, … to come together and create new ideas along with projects; aiming to achieve the highest goal.
Posing Workshop – First project "Made in Sutunam" about women in tech
In late September, Sutunam had the opportunity to collaborate with Lean In Vietnam – the community for the advancement of women in the event "Posing workshop: Empower your body – Empower your mind". With the purpose of empowering the inner strength of humans, the workshop aims to experience with female employees at Sutunam, women who are working on the technology field to find and explore their own image.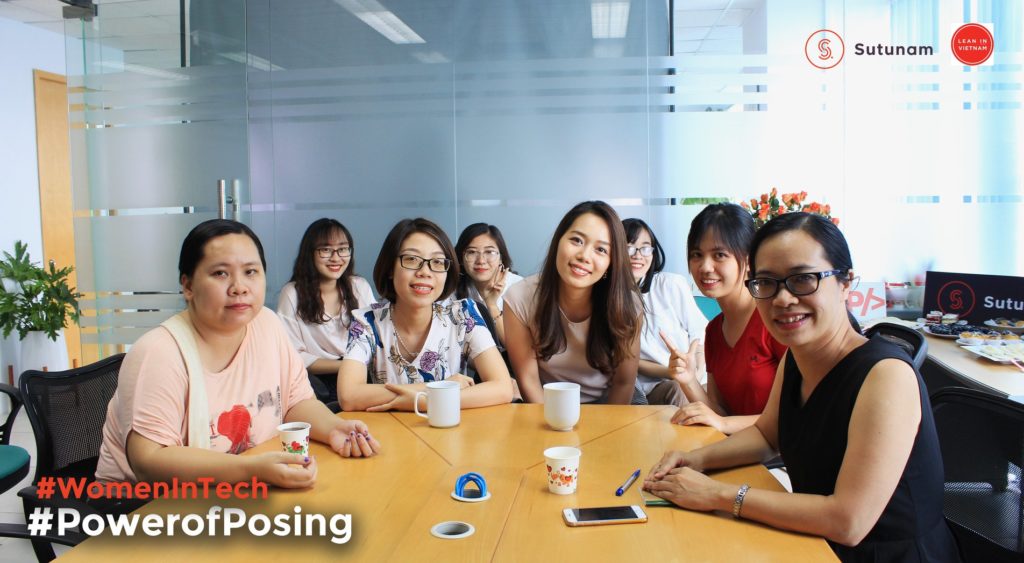 At the event, speaker Truong Thuy Linh (Lean In Vietnam) shared with IT girls about the advantages that body language brings in everyday life. Especially, when working in a "masculine" industry such as technology, women should be proud of themselves and pay more attention to their postures and mannerisms in communication and work. Through this, participants are guided to practice confident and professional poses to express their own beauty.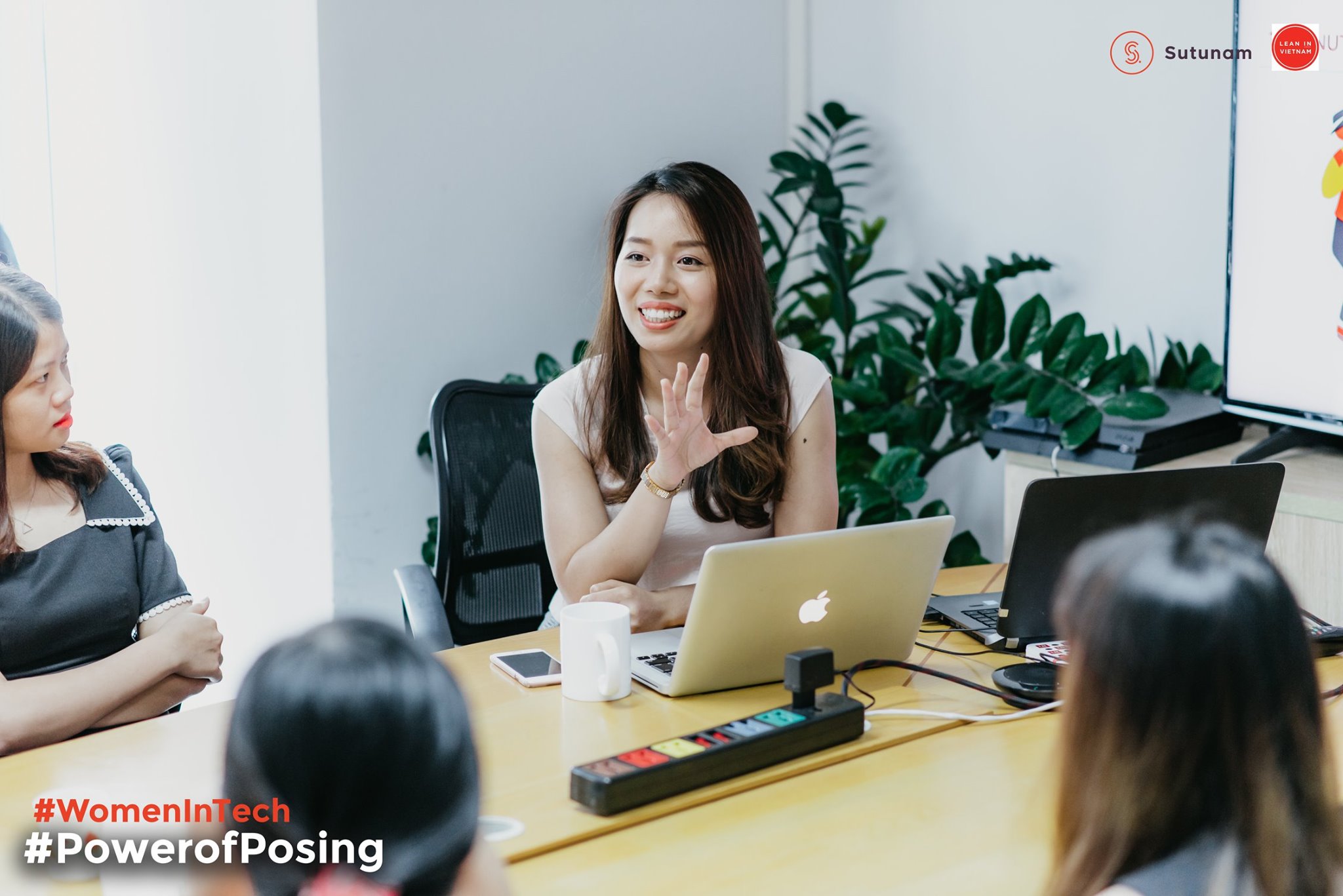 Although for most of the attendees, this is the first time to pose in front of so many people so that they were a little shy, self-deprecating at first but after all, each girl stepped out and express themselves comfortably. Every change – even small one – is also a good start for you to become more confident and professional.
The event has ended but Sutunam believes that the tech ladies attending the workshop had a very clear view of their own reflection through every gesture, as well as how to make a good impression with friends, colleagues, employers,… And we are also seeing these positive changes every day from our own female colleagues. 😉
Some portrait photos were taken at the workshop