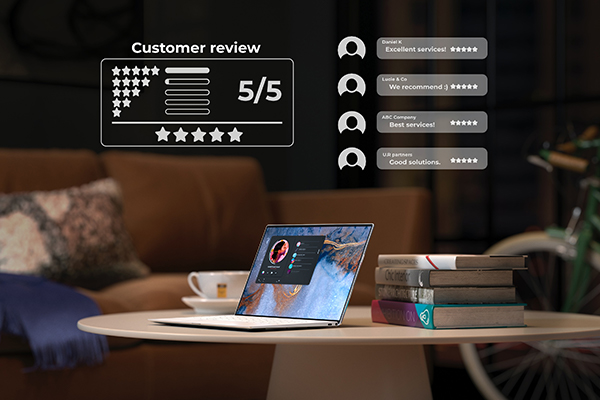 Here at Sutunam, our specialty is enhancing our client's web presence. Our main focus is to ensure your website makes you stand out from the competition thanks to Sutunam services: Strategy, UX/UI, design, development: digital strategy, UX/UI, design, and performance!
But it's not just your website that matters, there are certain aspects of your company's online presence that we can't control. This is the case of your online reputation for example.
Don't worry, we are here to give you the keys to maximize your online reputation. Let's go! 😉
Prioritize Engagement with Customers
By now, your business probably has social media accounts, but are you utilizing them effectively? Publishing new and relevant content on a regular basis, with added value, will help you strengthen the commitment of those who follow you. To create a real community around your company, don't hesitate to go further. Answer comments and questions, don't be afraid to show your human side. In short, get people involved!
Collect Online Reviews From Your Clients
Why do you think collecting online reviews is our preferred method of building your online reputation?
Research shows that 91% of young consumers rely on online reviews before they make a purchasing decision. Even more illuminating: roughly 75% of consumers don't trust advertising.
A customer review could be more effective than a big advertising campaign, great, isn't it?
But how do you go about collecting feedback online? Well, that depends on the type of business you own.
If you own a restaurant or shop, your best bet is to choose from platforms like Yelp, Google My Business, or TripAdvisor to build out your profiles, encourage reviews, and attract new customers.
If you run an eCommerce site we encourage you to get the customers reviews from third parties directly. We get the ratings and latest comments from their API, and display them in a customer reassurance block aside with customer services, delivery and secure payments. A good way to reassure the customer in the pursuit of his shopping. Thus, we include reviews from various evaluation services such as Trust-pilot, Avis vérifiés (FR), and more…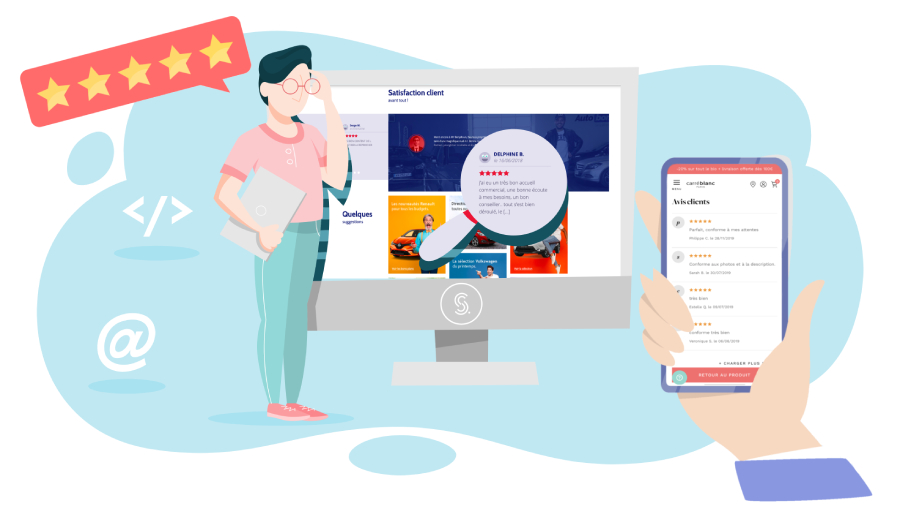 If you are a B2B company, like us, you might want to find a more specialized platform in your core business. Yes, B2C companies also have their own hubs for collecting opinions, such as Google 😉.
For example, at Sutunam, we are listed on Clutch. It's a data-driven site that allows Digital Agencies to improve their online reputation through verified client reviews. It's also an opportunity for us to be listed in another tool that showcases top agencies in the B2B spaces: List of the Top E-Commerce Development Firms.
Your Online Reputation Matters
Now that you know why your online reputation is important, what's holding you back from building yours up?
Hopefully, you've been inspired to up your social media game and collect reviews from your valued customers. In the meantime, if your website, e-commerce or otherwise, needs an overhaul to get you started, feel free to drop us a line!