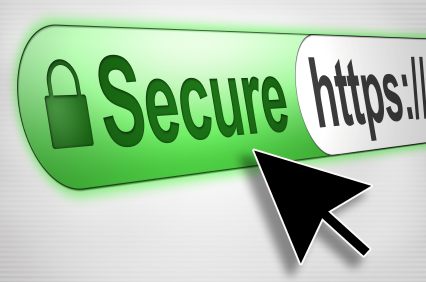 December 2015: Google announced a ranking signal change that would favor sites using SSL certificate.
What iss TSL/SSL
Transport Layer Security (TLS) and its predecessor, Secure Sockets Layer (SSL), both of which are commonly referred to as 'SSL', are cryptographic protocols provided Internet Exchange Security with these main criteria:
The Authenticated Server
The Confidentiality in Data Exchange
The Integrity in Data Exchange
Client Authentication (as an option)
If SSL certificate is used, all submitted information on your site will be encrypted and not intercepted by a third party system. The SSL certificate service protects the flow of information between your website and your visitors, such as: bank details when processing transactions via an e-commerce site, the data transmission, login information (username, password), etc. In general, an SSL certificate was primarily used for the payment pages. However, it recently has expanded on all website's pages and exchanged data process.
How to recognize a site using an SSL certificate?
In the address bar, URL will change from HTTP to HTTPS ('S' standing for secure) and a green padlock indicates that the page is secured:

Why your site need to be secured by an SSL certificate?
Adoption of SSL certificate for your site results in the passage of the HTTP protocol to HTTPS:
For the safety of your visitors …
The main benefit of the SSL certificate is to secure all transferred data on your site. It guarantees the protection of personal data against hacking risks.
For the visitor, HTTPS and a padlock will reassure their navigation and personal data protection on your site. This is a ​​proof of professionalism showing that you actually care about your visitors' safety on Internet. The SSL certificate is one of the most important elements of reinsurance.
To improve your SEO (SEO)
As mentioned in this article introduction, HTTPS has been announced as being a priority in Google's indexing system.
To access Google services
In view of Interner secure, the SSL certificate is a mandatory requirement to access the services of Google Trusted Stores.
The SSL certificate Sutunam
SSL certificate adoption is now one point to consider in e-commerce website design and SEO strategy association. To discover how our agency can assist you in various stages of setting up an SSL certificate, do not hesitate to contact us here