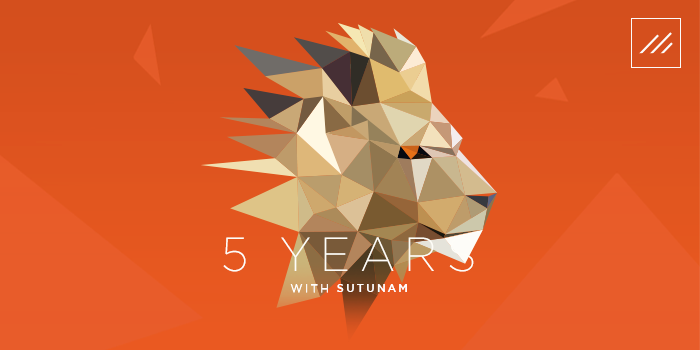 Sutunam is turning 5! It hasn't been that long but we achieved many things these past 5 years, allowing us to grow our business. Let's have a quick look back…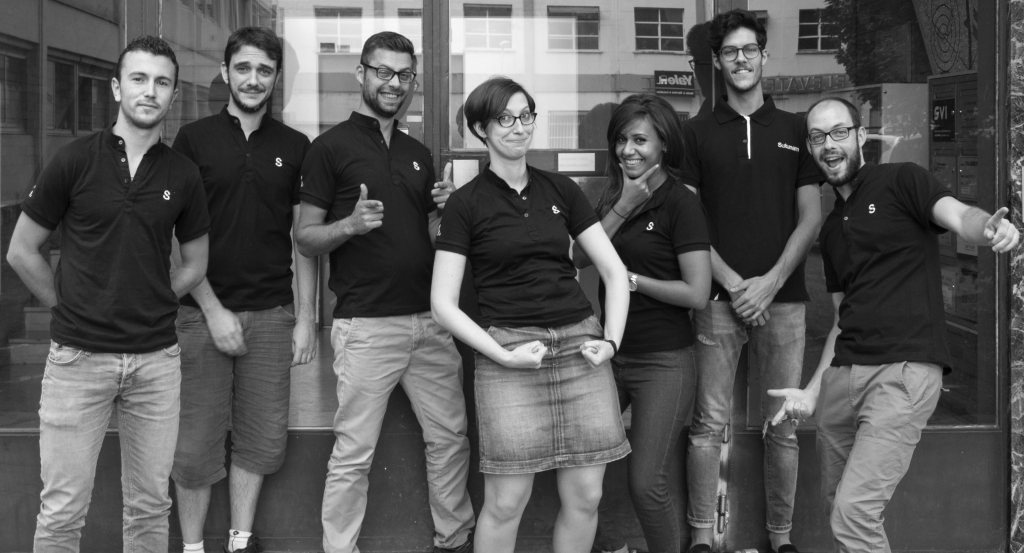 Our Hanoian and French crack squad!
At the high-end of technology
Web tools and technologies are constantly growing and improving, but we are dedicated to follow the trend! We are a dynamic company comprised of curious and passionate Open Source Solutions experts. Our senior developers regularly receive training such as the Web Solutions Certifications to bring them up to date with today's market trends. Most of them are currently working on the Magento 2 certifications!
We manage 100% of the production line
Our strength comes from our team, consisting of skilled people with different but unique personalities. We are able to manage our production line from A to Z: design, development, mobile applications, maintenance, hosting, web marketing and consulting. We have teams on 2 different continents, 2 time zones, to speed up the development and reduce the time of production (time to market). And Sutunam might be developing soon on a third continent. Stay tuned !
We provide high-quality development but also creative and modern web design, which we received nominations for:
CSS design awards for Trolley des Lumieres – website directed by Julien;
Behance App Design Served for the incredible UX and UI work of Mathieu with Sportroops mobile application.
Perhaps Sutunam will get its first Awwwards with its mini-site 5 Years with Sutunam ! We received the Honorable Mention from Awwwards jury "in recognition of the great talent and effort invested in http://5years.sutunam.com/ creation"
We help french companies setting up on the Asian market
We are established in Europe and Asia and we help French companies to develop themselves overseas, as well as promoting our dear beloved country !
Introduced with the CMS Drupal solution, we develop the website 'Visit French Wine' promoted by the former Minister of Foreign Affairs (Mr Laurent Fabius), in order to boost wine tourism in France.
We give support from very small businesses to international groups. We feel honored tobe part of the Magento Enterprise eCommerce online shops team for one of the biggest French multinational Veolia; and we are proud to have been selected by the giant French automobile group – Renault, to develop its digital identity (website and Android mobile application) for its Vietnamese branch.
We are committed to start-ups which matter to us  
One of them – NAA Magazine, a beautiful and unique publication about Luxury Lifestyle in Asia Pacific – we have been working alongside its team since the very beginning. This start-up is now thriving since its creation in 2015 and its magazine is available in the most beautiful suites of the most amazing hotels in the region, in most all airport lounges of the main cities in SEA, at the departure gate of all Emirates Airlines' flights from Bangkok, as well as in digital version in the business and first class of Bangkok Airways !
Education is important to us
Our Julien #2, Sutunam France's production manager, teaches about project management and SCRUM Agile methodology at the Web@academie of Lyon (Epitech group). This free-for-all school educates young IT lovers, who haven't found their place in a classic school system. If the opportunity presents itself, we love to integrate bright young talents to our team and give them real-life experience. #LaFrancesengage
We are also happy to contribute to a large-scale project launched by the Vietnam Ministry of Education, The Global Partnership for Education, Vietnam Escuela Nueva (GPE-VNEN), by creating a website portal providing new teaching and learning methods for teachers in Vietnam. The main purpose is to make education accessible to every primary students even in poor, remote and rural communities. This ambitious project is supported by the World Bank with a total budget of $84 millions.
French expatriate entrepreneur of the year
This success is due to hard work and to our reliable and motivated team ! With great honor and deep recognition for my co-workers and associates, I received last year the prize for French Entrepreneur abroad, given by Humanis Group, in partnership with lepetitjournal.com and the Quai d'Orsay, Ministry of Foreign Affairs and International Development (MAEDI in French).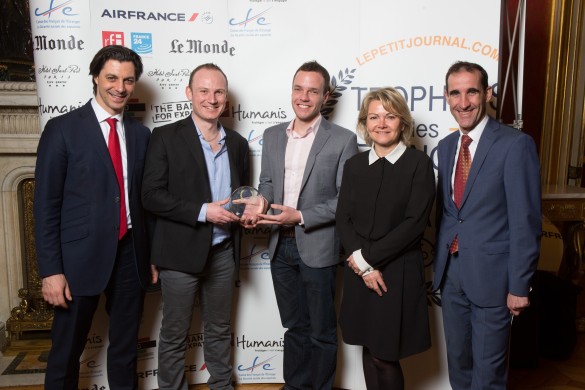 Sutunam focuses on the future! With a triple-digit growth for the past three years, we keep on training ourselves, growing the family and preparing our next challenges. From all my Sutunam co-workers, Christophe, Martin and I, we would like to thank you for your trust, support and loyalty; and most importantly, thank you for believing in our ideas !
Check out our minisite for the occasion: 5years.sutunam.com