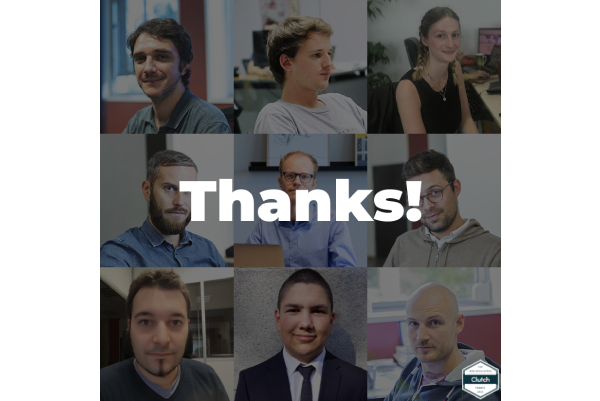 Clutch is the leading rating and review platform for IT, marketing, and commerce companies. In total, more than 200,000 agencies in over 500 categories are listed and rated on the site, for more than one million users.
Each year, the site establishes a ranking of the best eCommerce developers. Guess who got the title this year? Yes, it's us! Sutunam has been elected best eCommerce developers for the year 2021 by Clutch. And we are very grateful!
2020 and eCommerce
2020 marked as the most challenging & difficult year for many businesses. However, the pandemic also led to a surge in e-commerce and accelerated digital transformation. Global lock-down impacted deeply into user behavior, as people become extra open for "online shopping". Thus, retailers can take this chance to "amortize" the closure of their physical stores.
Not easy but all the more challenging. We have redoubled our efforts to help these companies adapt their digital strategy and reach a more varied and heterogeneous customer base.
2021, a great start
With this award, we are starting the year on a high note. Several criteria were taken into account, from our references and customer reviews, to our experience in eCommerce, our market presence, and the awards we have received.
Indeed, since 2010, we have been producing award-winning solutions for our clients and we will continue to do so. We have created custom websites that have satisfied our customers, end-users, critics and industry leaders alike. Perhaps one of our latest and most valuable recognitions is from Clutch 2021. In parallel, Sutunam has also been named the best eCommerce developers in Lyon, reinforcing our position in the market.
A big thank you!
This award is very heartwarming and we thank all those who made this possible. Be assured that we will continue to improve our know-how and put all our heart into your projects.
The entire Sutunam team would like to thank our clients who have believed in us from the beginning. It is to you that we owe our success. We are very proud to be able to collaborate on projects from various sectors, in France and abroad.
Discover more about us! Our team does not only develop eCommerce websites. We also develop websites, custom software, and more.
You have an upcoming project? Contact us and let's work together on your project!