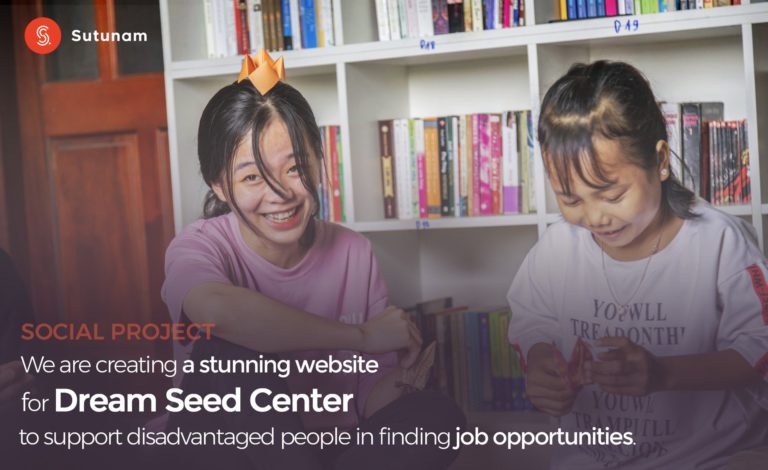 Having corporate responsibility, Sutunam not only aims for successful projects but also, more importantly, creates value for society. We have always searched for opportunities to achieve it, especially by something belonged to our ability and close to our heart: education, technology, sustainable development. Then last year, we got a chance to meet Nghi Luc Song's team (Dream Seed Center). The more we understand and appreciate their meaningful works, the more we get motivated to give back to our community.
About Dream Seed Center
Found since 2016 in Hanoi, Nghi Luc Song (Dream Seed Center)'s mission are giving support, vocational guidance and free training for people with disabilities, mostly in information technology & foreign language. Nghi Luc Song's student are young people with disabilities from all over Vietnam. They come to this center for receiving training with full tuition waiver program.
So far, the center has provided vocational training for nearly 1,000 people, which brings stability to their life. They also help more than 500 graduated student to successfully find suitable jobs.
This year, Nghi Luc Song plans to expand their training program to give bigger assistance for disability community. That's why they need more helping hands from other organizations.
A great bridge for disability community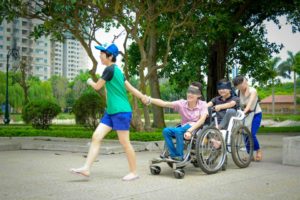 A website will be the great bridge between Nghi Luc Song and their potential students, as well as connect adults with disabilities to employers. Sutunam will help them to have an awesome website with clean and clear UI. This is what we are good at and the right thing to do, whether we do it on behalf of the company or as an individual social responsibility.
About project team
Following our call for volunteers, a group of project is created. The group includes not only developers who are in charge of development back end and front end side of the project but also warm hearts who would like to give a hand on content editing and on communication about the project. Their effort and self-motivation will be a source of inspiration for the rest of the team.
On the way to create more value for our society, Sutunam wants to spread the message that people with disabilities have opportunities to study, work and live normally like everyone of us. And we believe that this mission belongs to our ability and close to our heart.
Stay tuned! We will come back with updates!