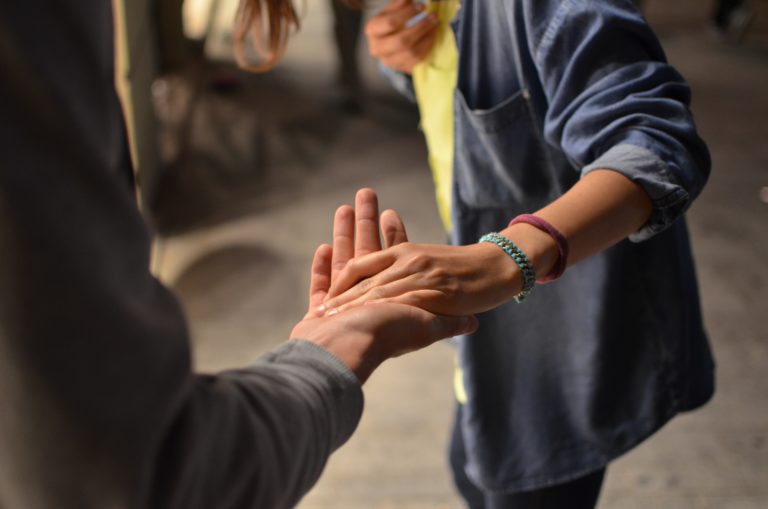 Through calling volunteer for a community and a social project recently, we have had a chance to know more how developers react to these activities. Many of them said that these projects were what they have been looking for. Then we got very good feedback as lots of developers registered to volunteer and willing to contribute for the projects.
It seems that some of assumptions about developers only preferring to stay in their comfort zone and coding are proved false here. Actually, young generation nowadays enthusiastically contribute to social in order to learn more about new skills, as well as immerse themselves into the big world, then young developers are no exception. They all look for a good cause such as a meaningful project or a interesting tech community to contribute and share knowledge.
How about you? If you haven't ever been a volunteer yet, let check the reasons below about why a software developer should do volunteering:
Learn new skills
Do you know volunteering is an excellent way to boost your career prospects? Employers always prefers a candidate with various soft skills beside technical abilities. Luckily, volunteering gives you plenty of opportunities to achieve these skills: communication, negotiation, organization, interpersonal skills, foreign languages and so on.
Based on our recruitment experience, many candidates can be very good at technical side, however they have difficulties in expressing and highlight themselves due to lacking of good communication skill. Following a survey of Deloitte, which targets individuals who have abilities to directly or indirectly making the hiring decision,
the majority (82 percent) of respondents said they would be more likely to choose a candidate with volunteer experience on their résumé.
Beside, volunteering experience speaks a lot about candidates, such as proactive, supportive and outgoing personalities, that's why employers normally find attracted by these profiles.
Build your network
Thank to volunteering, you have chances to meet people coming from various industries. It helps enhancing relationships and knowledge which would make a great impact in both your personal and professional life someday. Imagine that as a developer only, it's quite difficult to make friend with senior developer or a CTO from other company, or even a marketing expert. However, when you all are members of a tech community, nothing is impossible.
Create a meaningful social impact
There are many ways to do volunteering. You can give back to a community by lending your programming skills (your hidden talents :p) and your time to build and connect people, whether for a social community or a tech community. For example, you can take part into building a community for expanding a new technology not yet in widespread use in your city. You can see that plenty of communities are calling for volunteers, let's choose the one you like and start helping. Check our calling for volunteers here.
Moreover, if participating in a social project, you will have a chance to contribute your ability to make something better. Some social projects you can check out: Keep Hanoi Clean, KOTO, Marine turtle conservation, forest planting for Mekong delta and so on. It's an opportunity for you to be part of something bigger than yourselves. You can use your own skills and knowledge to devote for a better world you want to live in.
Increase life satisfaction
Studies have found that when you focus on someone else instead of your own problems, your stress levels start to decrease. Doing something for others interrupts tension-producing patterns and replaces it with a sense of purpose, positive emotions and high confidence levels.
According to the national online survey in Ireland in 2017 of of almost 1800 volunteers,
55% of respondents to the online national survey of volunteers stated that their mental health and well-being had increased following their volunteering experience.
Get inspired and work more efficiently
When you do something aside of your routine work, your perceptive might change. You will get inspired by the ability of people connection and by the good meaning of the volunteering project. Time and efforts you have spent on these activities now become break time from your daily tasks. Moreover, gaining various skills and fruitful experience, one way or another, even help you work more efficiently.
In conclusion, we quote a sharing from Alexandra Kay, 31 years old from Australia after her volunteering for a social project in Bali: "I knew that the experience was going to teach me so many valuable things and also enable me to work out 'where to next?'" she said. "On reflection, my 12 months volunteering was the best career move I ever made."
Thus, if you are volunteering for a community or a project, thank you so much for your willing to help and to bring a better thing for the world. We are sure that it will be a great opportunity for both sides: yourselves and the project you are helping. If you are a newbie, let's have a look now for the community and project which are waiting for contribution. And stay tuned, we will come back soon with another article about "How to use your programming skills to create social impact/community impact"