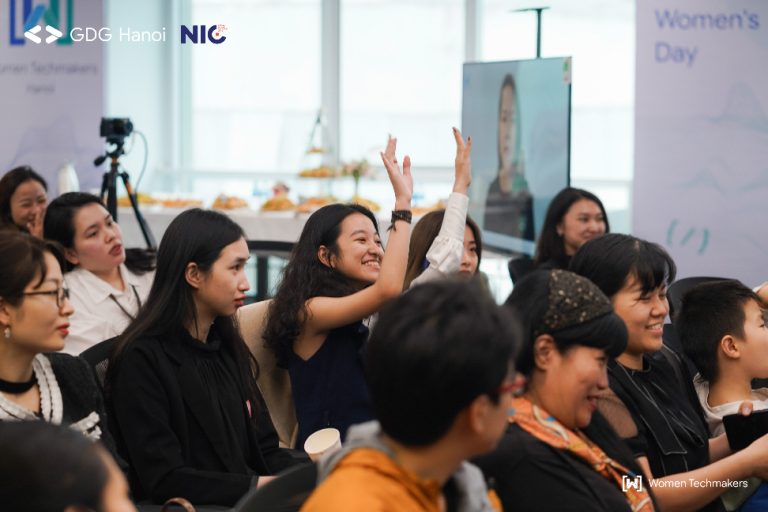 As a business that strongly believes in the contribution of women in the field of technology, Sutunam is honored to be Tech Partner at International Women's Day (IWD 2021). This is an event organized by Google Developers community, Women Techmakers Hanoi and National Innovation Center (NIC) – Ministry of Planning and Investment.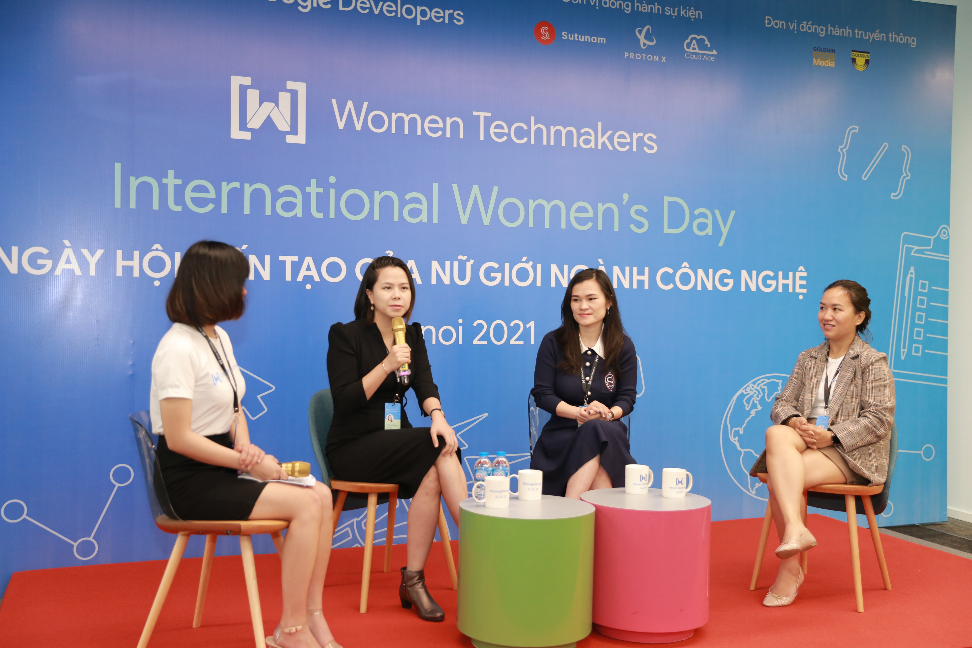 Woman in Tech – Stories of strength and courage
During this talk, participants got inspired by Ms. Uyen Vy (CEO of Do Ventures) with stories about tech passion in her childhood. She gave a positive vibe of a successful woman in growing startups with dare-to-venture spirit. Besides, Ms. Kieu Linh (Product Owner Lead at One Mount Group) raised up the great motivation to be a programmer in tech companies. To her, gender has never been a barrier at work.
From Ms. Hoang Lam (Deputy Director at Sutunam)' s point of view, attendees found out that the technology field is not only about developer roles, but also many other interesting job opportunities such as Project manager, IT recruiter, Sales,… She shared: "As a non-tech person, the very first thing I need to do is to improve my technology knowledge. In order to adapt the work and talk to programmers, I read a lot, always ask for support from colleagues". Sutunam, – where Ms. Lam works is the open-mind working environment, offering her the opportunities to share and contribution her dedicated knowledge.
In addition, female guests also mentioned their unique advantage as women in pursuing IT career and starting business. Besides theperseverance, tenderness, gentle communication, women in tech also receive nice encouragement from male co-workers!
"We may see, there are not many women in start-ups community. One interesting fact from fundraising rounds I joined as the investor: if a woman capitalist raises fund, she might get positive attention from investors at the first sight."
However, this encouragement is not the only factor that makes female entrepreneurs success. Ms. Uyen Vy believes it all depends on themselves and their leadership skill to drive the start-up.
"Tech guys are willing to share knowledge and support if tech girls have troubles." Ms. Kieu Linh added.
Along with this advantage, Ms. Kieu Linh has had a memorable 10-year experience of programming in her previous company. Moreover, she also has always gained admiration and respect from everyone as an outstanding woman in tech.
Long story short, the common thing of these three powerful women is that they are playing important roles in tech businesses. They make this industry more attractive than ever thanks to their courage and dedication on the career path. Each change from female leaders is creating positive impacts on enterprise, society, and people around.
Sutunam – Leader in supporting Women Tech Community in Vietnam
International Women's Day event from Google is not the first occasion that Sutunam joins as a mentor, partner, and speaker. It's been 2 years, we consecutively give our hands to all campaigns towards tech women in Vietnam. In future, we still follow our heart to create values for community, as well as supporting women to become leading creators in the digital transformation era.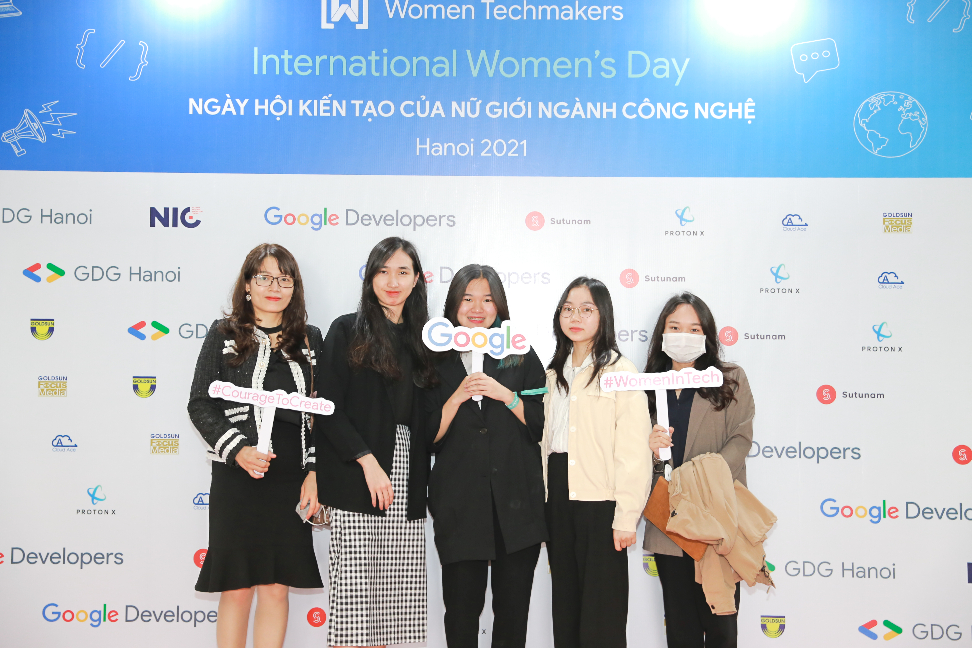 Nowadays, females are having many opportunities to grow in the IT industry. With the role of leader, Sutunam always welcomes every girl in tech to join our young and dynamic squad in Hanoi (Vietnam) and Lyon (France).
Take a few minutes to visit our career page Be a hero! to get to know about our superheroes' life, and ready on reaching worldwide eCommerce projects with Sutu(Wo)men! 😉