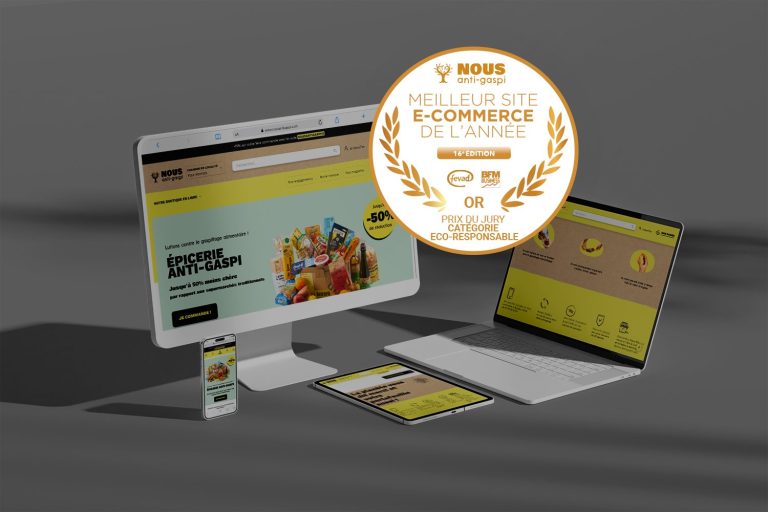 At Sutunam, Magento eCommerce development agency, we are committed to helping businesses improve their online presence. Recently, we were thrilled to learn that Nous Anti-Gaspi, an e-commerce site with a unique approach to promoting sustainability and tackling food waste, was awarded E-commerce Site of the Year. As a team of expert developers, we are proud to see such recognition and award for an e-commerce site that aligns with our values.
Embracing Eco-Friendly practices and mindful consumption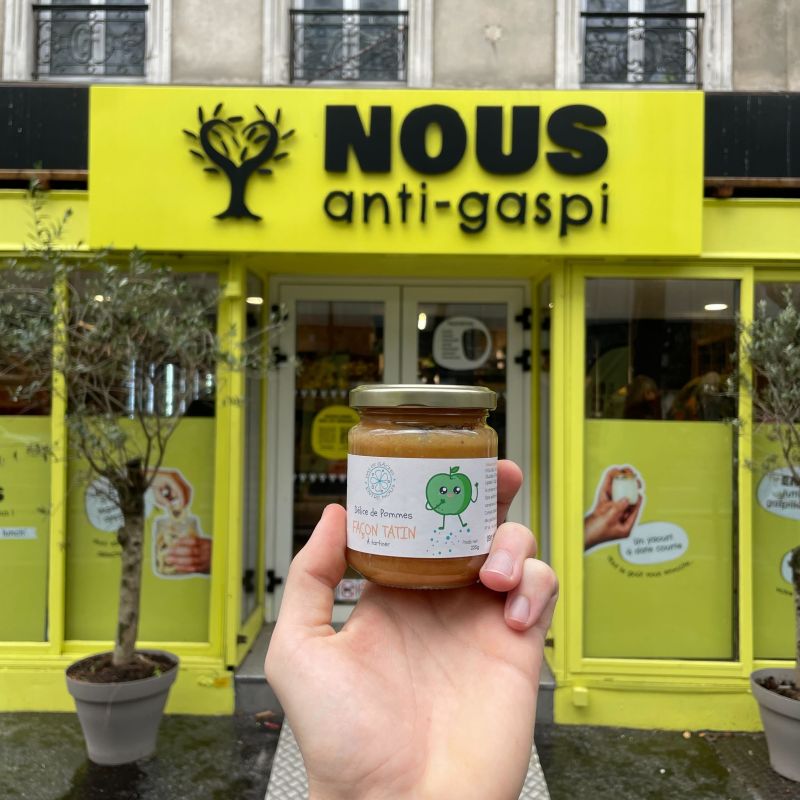 At the core of Nous Anti-Gaspi's mission is the promotion of environmentally-friendly practices and conscious consumer behavior. The platform enables customers to purchase surplus food items and products nearing their expiration dates at substantial discounts. This inventive strategy not only fights food waste but also encourages thoughtful consumption, benefiting both the environment and the customer's budget.
Expert Magento Development for a Smooth User Experience
One of the key factors behind Nous Anti-Gaspi's success is its user-friendly interface, made possible through expert Magento development. The eCommerce's navigation, visually appealing design, strong brand identity, wide range of shipping methods and secure payment system all contribute to an enhanced shopping experience. This has resulted in a rapidly growing user base and high customer satisfaction.
Customized Solutions for Drive-Thru, Click & Collect, and Sustainable Shipping Methods
Our team has developed and integrated tailored solutions to address Nous Anti-Gaspi's unique business requirements. These include implementing advanced drive-thru, click & collect services, and sustainable shipping methods that prioritize zero-emission transportation, especially for last-mile deliveries. These eco-friendly practices, known as "soft mobility," minimize the carbon footprint and promote responsible transportation.
The drive-thru and click & collect also attract more in-store customers, which is beneficial for the omnichannel integration of offline and online. Once in stores, many customers complete their orders with a traditional checkout process.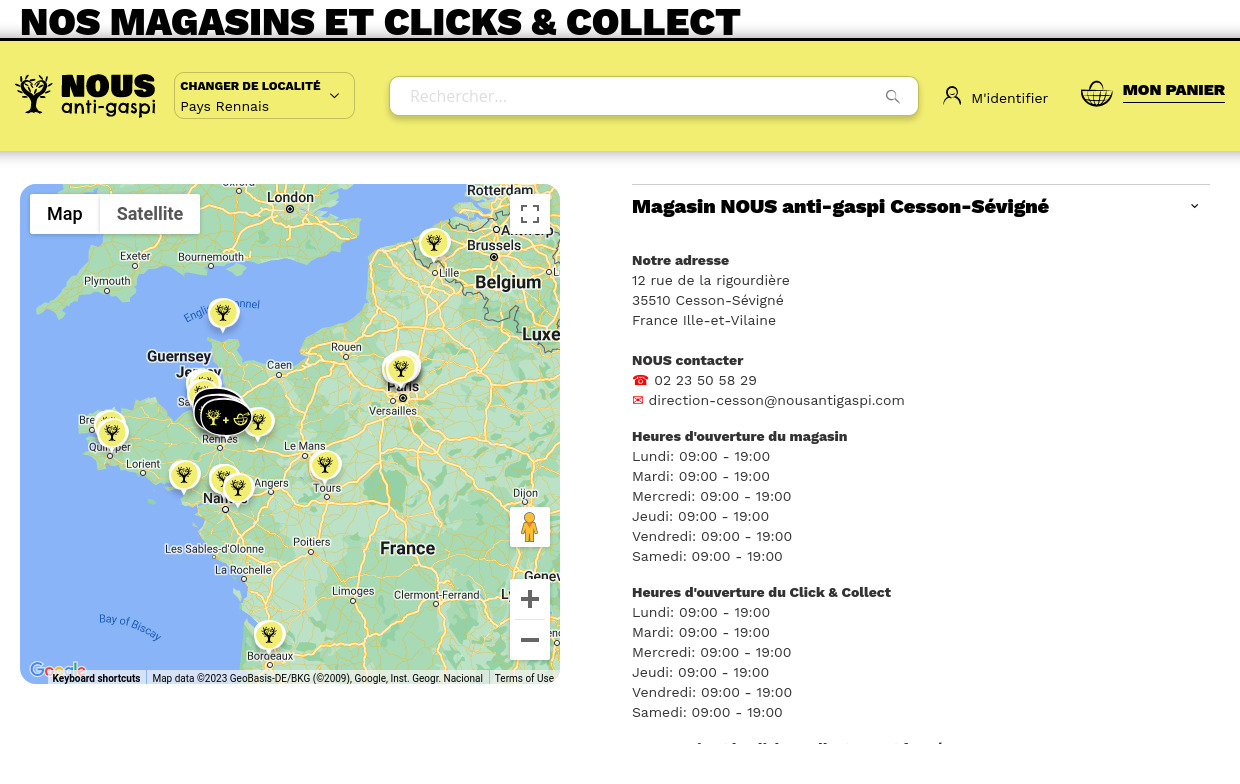 INCO Label and Multi-Stocks Management (WMS) for Enhanced Efficiency
The platform also features the integration of INCO label compliance, ensuring customers receive accurate and transparent information about the products.


Additionally, Nous Anti-Gaspi benefits from a sophisticated multi-stocks management system (WMS) on a single website, optimizing inventory control and enhancing overall efficiency. It allows us to display a dynamic catalog (products, stocks, …) based on the customers' locations and chosen delivery method. We can't mess with the fresh products!
Magento, the Winning Choice
The "Nous Anti-Gaspi" website is built using the Adobe Magento Commerce platform, our go-to e-commerce CMS at the agency.
Looking back, selecting Magento has proven to be a crucial advantage throughout the project, and it continues to be so today. The platform's flexibility enables us to incorporate highly custom features while retaining a robust and enduring foundation.
Indeed, this is just the start of a long and promising journey!