Sutunam is glad to work with Imaographics to develop the website for the luxury 5 star hotel: Mandarin Oriental Paris!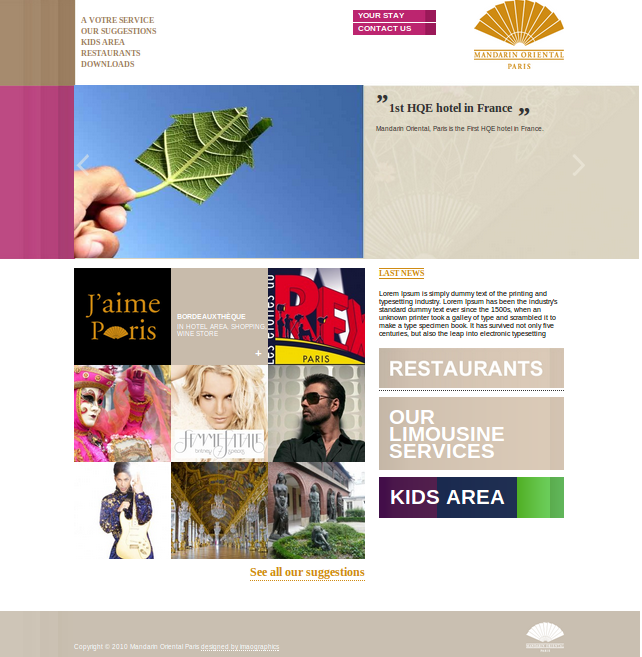 Mandarin Oriental, average price for one room/night: 950 Euros just opened last Tuesday in Paris between place Vendôme and le jardin des Tuileries.
Sutunam developed a website for the Mandarin Oriental concierge team and their clients. A website 100% full manageable: slider on homepage (text and pictures), News, Tips, download files with anchor, advices mosaic (images, text and push to home).
A service used by clients, after login, to get their own informations, suggestions is also available.