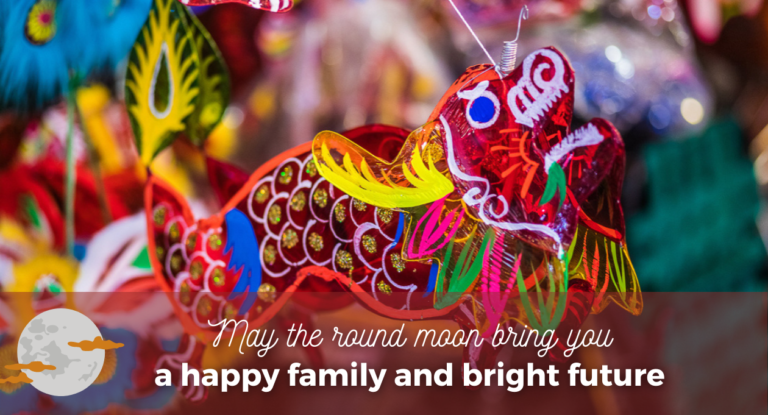 This week we are celebrating Mid-autumn festival (Tết Trung Thu) on the 1st of October 2020. Tết Trung Thu is not only a festival for our children with dragon dance, five-fruits tray, moon cake feast, and lantern parade but also a special time for friends and family reunions.
A heartening traditional festival in Vietnamese culture
Same to several Asian countries influenced by Chinese culture, Vietnamese also celebrate the Mid-autumn but in our own traditions and legends.
The most well-known story about Tet Trung Thu is the story of Chú Cuội – a man who hung on to a magical banyan tree as it floated up to the moon. Every time someone looks up the moon, they could see the shadow of a man sitting under a tree. Children lantern parade which lights the night of Mid-autumn Festival leads the way to earth for Cuội to get back to the Earth.
Vietnamese people celebrate Tết Trung Thu with a comical and formidable lion dance, magical light from star sharped lantern, cheerful songs memorized since childhood, and joyful lanterns parade on every corner of the country.
Mid-autumn is an occasion to celebrate friendship
Vietnam was purely an agricultural country. Traditionally, Tết Trung Thu is held at the end of the harvesting season (in late September or early October). It marks one of few joyous yearly occasions when the work finished, people cherished time with their family and friends.
So that's why when people think about Tết Trung Thu, they will image the beautiful illustration of friends gathering together around a table in house yard under the light of the moon, drinking tea, and tasting moon cakes. Thus, this also a precious occasion for people to celebrate their friendship.
Tet Trung Thu is Sutunam family reunion
When we say Sutunam family, we really mean it. Over the last couple of years, Tet Trung Thu is an opportunity for SutuFamilies to meet each other. Deeply understand how SutuFathers and SutuMothers are real-life superheroes and how important the family supports in their work, we are always delighted to meet again collaborator's family after a year or to get to know family of new collaborators.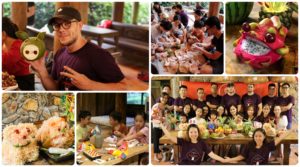 It's even more joyful to see our lovely SutuKids, to watch them enjoying the short trip with fun games and delicious food, playing, and singing around!
As Sutunam Hanoi & Lyon are one, we would like to take advantage of this cheerful friendship festival to send our best wishes to Lyon team and their beloved ones as we always do between friends on the occasion of the Mid-Autumn Festival.