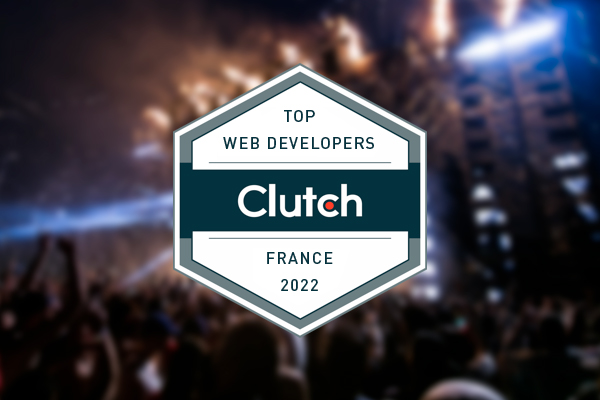 Headquartered in the heart of Lyon, France, we are a widely respected web design agency that has been providing world-class solutions since 2010. Named as France's top e-Commerce developers, we offer a vast array of services including:
Custom software development (Business system, middleware)
E-commerce development
Web App development
Web design, UX/UI
Servers, infrastructure design and more…
What sets us apart from the rest is our ability to bring our clients' ideas to life and exceed their expectations. It's because of their success that we open countless opportunities and grow further. In light of their terrific support, the entire Sutunam team is excited to announce that we've been featured in the recent Clutch 2022 Leaders Awards, France's Leading E-Commerce Developer for 2022!
For the second year in a row! Not a sponsored ranking 😉
Clutch is a B2B review and rating platform that guides millions of browsers through different industries and geographic locations. Analysts from the site gather crucial data and evaluate countless B2B companies to help potential corporate clients. According to this latest report, Sutunam is the top-performing e-commerce development companies from France this 2022!
This amazing recognition is possible thanks to our clients' wonderful support and reviews. Their satisfaction helped us earn this esteemed honor. We couldn't be more grateful. Thank you so much to each and every one of our clients! We're genuinely proud to be a five-star service provider and an award-winning company with you by our side!
Rest assured that Sutunam will continue to deliver exceptional services and solutions. We will strive to constantly improve and evolve to be the best partner for your business. Let's take care of 2022 and beyond together! Send us a message and let's connect.