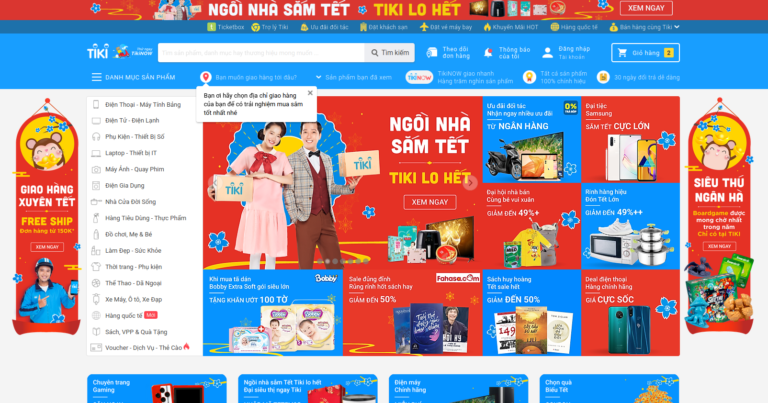 Following the decision from Vingroup to stop its marketplace Adayroi, the huge South-Korean group Lotte also decided to turn down its platform lotte.vn
Two major actors leaving the Vietnamese eCommerce race.
Vingroup has already closed its eCommerce Adayroi, merging it with VinID, and now it's Lotte.vn turn to close the door after 3 years of competition from 20th of January 2020.
In the promising race of the Fast-moving Consumer Goods, Lotte was already losing at it with its eCommerce and supermarkets. Facing the great VinMart and Bach Hoa Xanh. No surprise to count VinMart in the big guys, you can literally count a VinMart (or VinMart+) every corners in the medium to large cities of the country.
Lotte, Adayroi are not exception, it was also the case for Cdiscount (BigC/ Casino group) to end its online commerce from 2016. Same story for Robins.vn, with a great start (via Zalora Vietnam and Nguyen Kim in 2016), ending closing its online doors. Robins.vn was a retail online shop for clothes, shoes accessories and cosmetics with no more online activity today. Even if the offline / physical shops are still operating in Ho Chi Minh City and Hanoi.
Big players need cash and funds to invest in the eCommerce run, and often face important loss within the first years of operations. It's the case for Amazon and no difference with other Vietnamese players  lingo.vn beyeu.com …
In 2020, expert see a bright future for eCommerce in Vietnam. With increasing transactions, cart, and a new digital consuming behavior, there is definitely a place for the big 4: Sendo, Tiki, Lazada and Shopee.
What are the eCommerce opportunities in Vietnam?
Actually, the race is not limited to the big ones full of cash to invest. If you have a niche market or offer a quality User eXperience then the web is still almost blank. There are shares to take for brands, custom features or product offering Custom Product (why not go for 3D rendering?) and custom shopping journey.
You need time to get your name on Social Networks and be ready to put some innovation in your digital strategy!