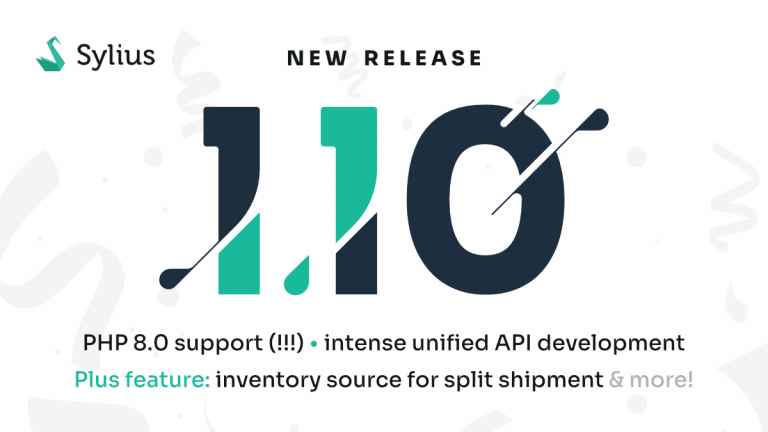 September 2021 marks a huge milestone in the Sylius eCommerce Platform community with the latest release version 1.10. It comes with better performance and safety regarding the PHP 8.0 upgrade.

From a technical perspective it is a big jump compared to the previous version 1.9 in March 2021. The team has put a lot of efforts for the PHP 8.0 and plus features, which means even better performance and safety. 
If you're a non-tech e-commerce specialist or if it's your first time hearing about it, no worries, this blog is for you. Let's dive into it and explore its new contributions from the business perspective.
A game-changing eCommerce platform
Sylius Open Source Headless eCommerce Platform is a game changer in the industry.
#1 Symfony eCommerce solution, it supports the strongest PHP frameworks (Doctrine, Twig…). It's also fully adaptable to any business and encourages Behavior Driven Development through Behat. Behat is a testing tool for automated code coverage analysis. Sylius is an exceptional flexible and scalable platform that provides well-written documentation in combination with a friendly and supportive community.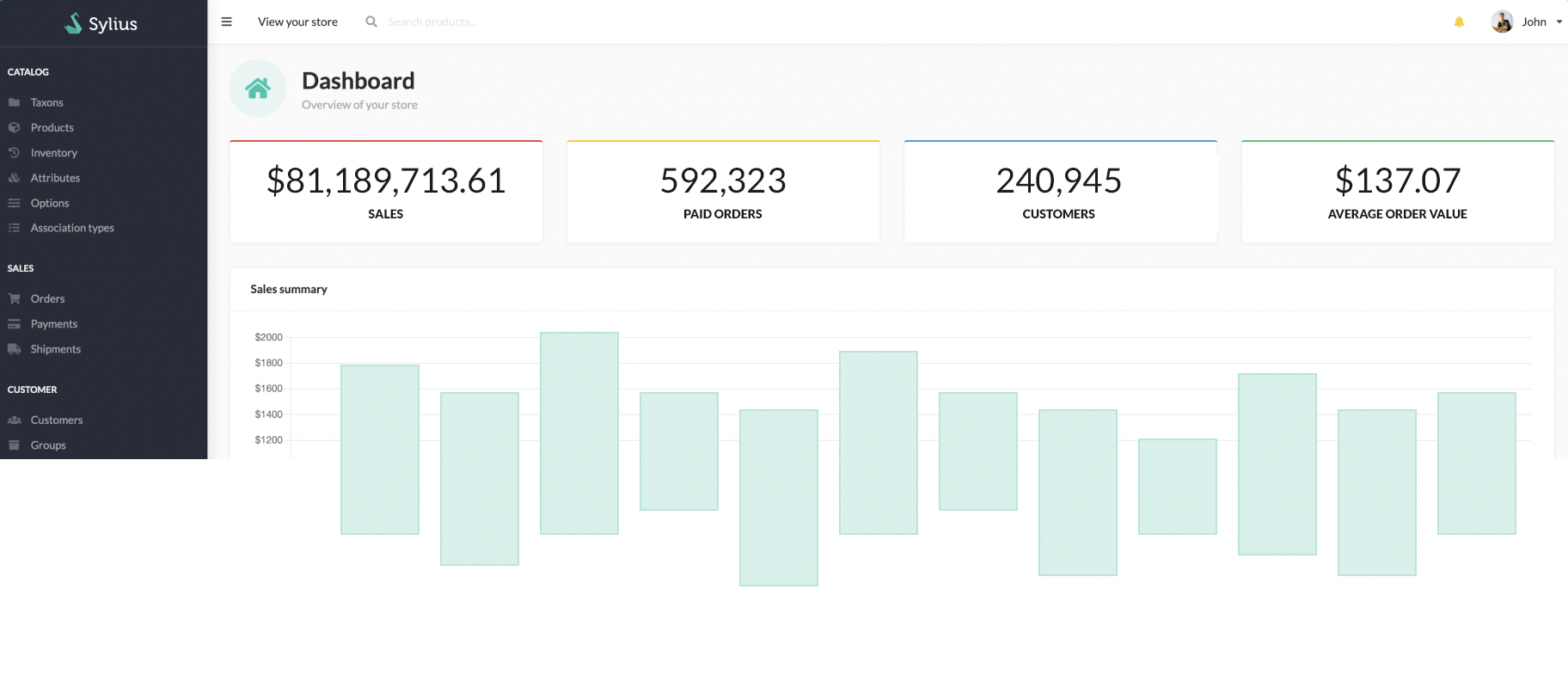 If you are in the middle of mid-market and looking for a custom solution, it is definitely an option for you.
Why Sylius?
Sylius Standards come with a bunch of useful features to create a fully functioning online store:
Order management
Taxes, payments, and shipments
Product reviews and association
Solution themes
To discover more about the beautiful features check its official Documentation.
The top 10 reasons
Now let's discover the top 10 technical reasons we like Sylius:

Scalability: Single server, in the cloud or on a multi-server architecture that is auto-scaling, it all depends on you.
Flexibility. Customization has never been that easy with the well-thought-out and modern architecture, and the usage of the Symfony framework.
Ability to apply on multiple devices. Built-in eCommerce application interfaces support creating native mobile apps for iOS, Android, and Progressive Web App (PWA).

Developer friendly. Thanks to the strong testing environment and Business-Driven Development (BDD), the tests are easily written in a business language to accelerate the application's testing.
Community. More than 4 000 developers, product owners, and other specialists are available. And they are all willing to support or help others in solving their issues.
Open-source. Feel free to join and contribute to the development.

PHP 8 support makes Sylius an appealing work environment with the most updated set of tools. Moreover, this new release means better security and performance.

AdminAPIBundle extracted to its own AdminAPIBundle repository. Sylius unifies all APIs to one standard with the Symfony-based technology API Platform. It provides a ready to-go e-commerce headless solution from the box.

ShopAPIPlugin features are covered within the Unified API. Get all the API functionalities previously served by ShopApiPlugin covered in Sylius Core in the unified standard of the new API. The API code gets neater and tidier, a lot smoother to customize and to upgrade in the future.
Sylius/RefundPlugin stabilized. The final release of the RefundPlugin version 1.0.0 with support for Sylius 1.10 was launched by mid-July 2021 with full features coverage in the new API.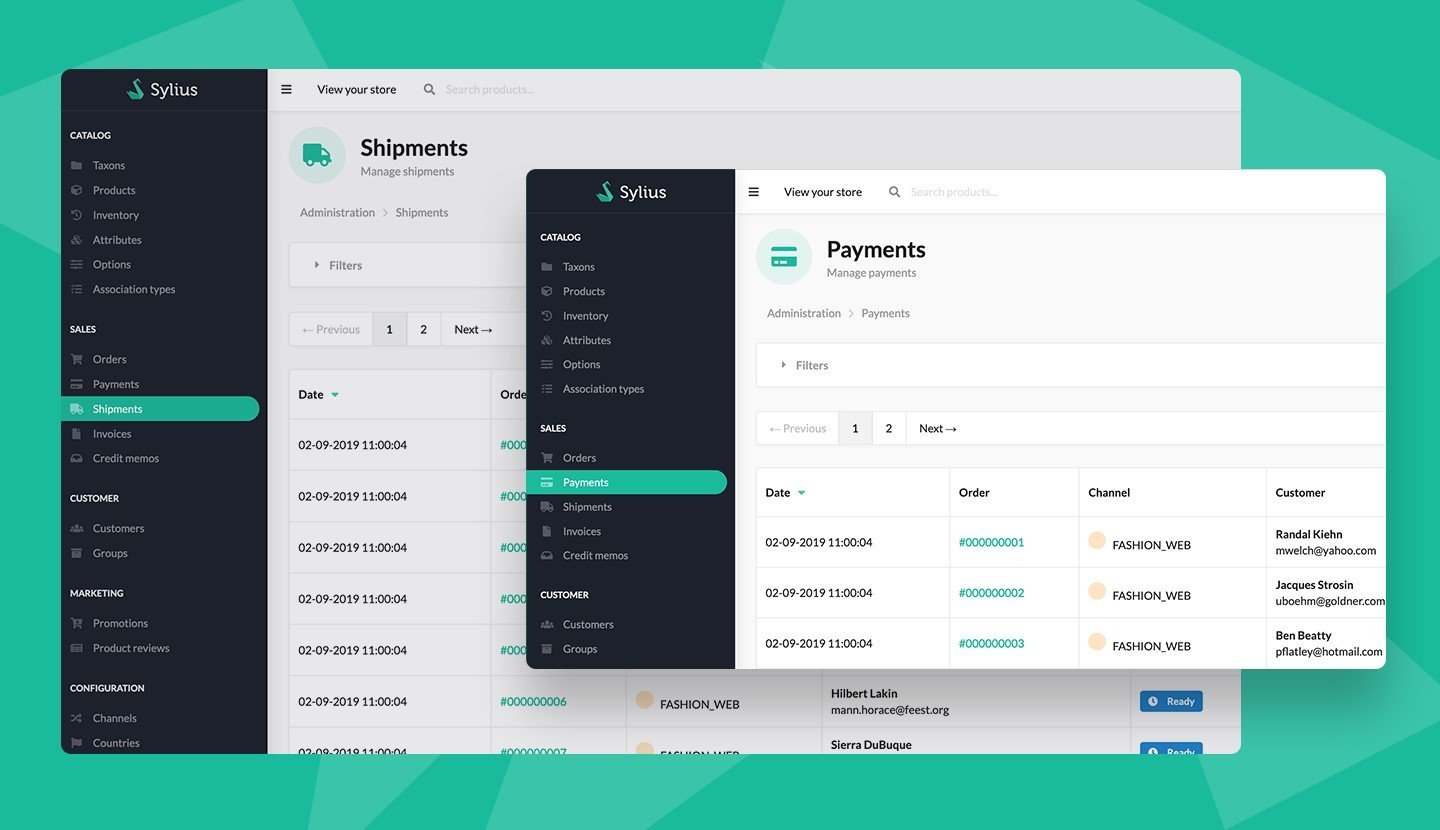 Looking for top Sylius developers to help you with your project? Here we are 😉! Don't hesitate and contact us today – above all else, the team will go way beyond what you expect from us.

More about Sylius: Sylius: A Tailor-made E-commerce Solution